What you need to know
You need a Biometric Residence Permit
When you get your letter from the Home Office confirming you can stay in the UK, you should also get your Biometric Residence Permit (BRP). You can use your BRP to confirm your:
identity
right to study or work in the UK
right to any public services or benefits you're entitled to
If you have not received your BRP within 10 days of receiving your letter, you can report it missing here
Report a Missing Biometric Residence Permit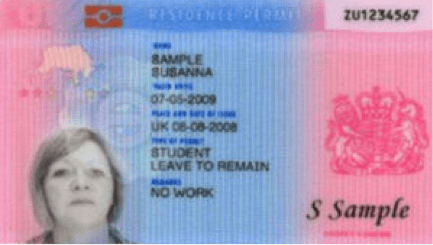 You must leave your NASS accommodation and move into alternative accommodation within 28 days.
Go to Leeds Housing Options and request a Homelessness Assessment as soon as possible. 
Housing Options have a specialist Refugee Resettlement worker. You should ask to speak with them, if possible. They will help you to find somewhere to live.
Where you need to go
In person
Housing Options: City Centre Hub, Merrion House, 110 Merrion Centre, LS2 8BB
Monday – Thursday: 08.30 – 16:00
Friday 09:30 – 16:00
Online
Leeds Housing Options website is full of helpful information.
You can get housing advice online at places like Shelter, but you will still need to register for accommodation in person.
By phone
You can telephone Leeds Council for Homelessness and Housing Advice on 0113 222 4412.
What you need to take with you
Your Home Office Letter, showing your immigration status
Proof of your address (a letter from your landlord)
Your Biometric Residence Permit if you have one
Your completed Checklist of personal information
Any additional evidence of medical difficulties or disabilities, or things that means you will need a house adapted to your needs
Other things to think about
You may want to rent a place from the council house, or a housing association, but this might not be possible.
Housing Advice will tell you about renting from Private Landlords.
If you have a disability or need a house to be adapted to your needs, make sure you tell the Homeless Officer.
You may be eligible for an Integration Loan to cover the costs of a deposit for private rented accommodation, and essential items for the house
---
Last Updated: 29 June 2018
---